PACKAGED PRODUCTS
Bayard |
Farmhouse Saison | + 750ml bottles
VINTAGE BOTTLE LIST
Also available by the glass
West Coast Crafted - Old world inspired
We are an East Vancouver craft brewery inspired by tradition and creativity, and go beyond the ordinary to celebrate that which is strange* and extraordinary.
The beer we make is influenced both by old world traditions and West coast ingenuity as well as by seasonal ingredients. Our barrel programme promises unique aged beers, and we have a bit of a thing for sour beer.
Open daily for growler fills and gathering with friends, our Tasting Room offers an ever-changing selection of beer as well as tasty locally sourced grub to go with.
Behind-the-scenes tours of the brewery are available by appointment only. Please email or call us and we'd be happy to arrange a tour and tasting for your group, big or small.
You can find our beer on tap at many fine drinking establishments and restaurants, and our packaged product in private liquor stores around town.
Tucked in alongside the Tasting Room, you will find the Charles Clark Gallery where artists share their unique visions with us on a monthly, rotating basis.
We invite you to celebrate with us each month as we observe a different Strange Day, inspired by obscure superstitions and folklore from around the world.
STAY STRANGE WITH OUR EMAIL NEWSLETTER
Be in the know about everything going on in and around the brewery with an occasional email!
Winter Hours:
Monday to Thursday 2pm to 11pm Friday to Sunday 12pm to 11pm
1345 Clark Drive, Vancouver, BC
V5L 3K9, Canada
1 604 215 0092
No reservations
BEER LICENSEES
Are you a licencee who is looking to add a Stranger to your current line-up of craft beer? Contact us at 604 253 1092 or fill out the form below.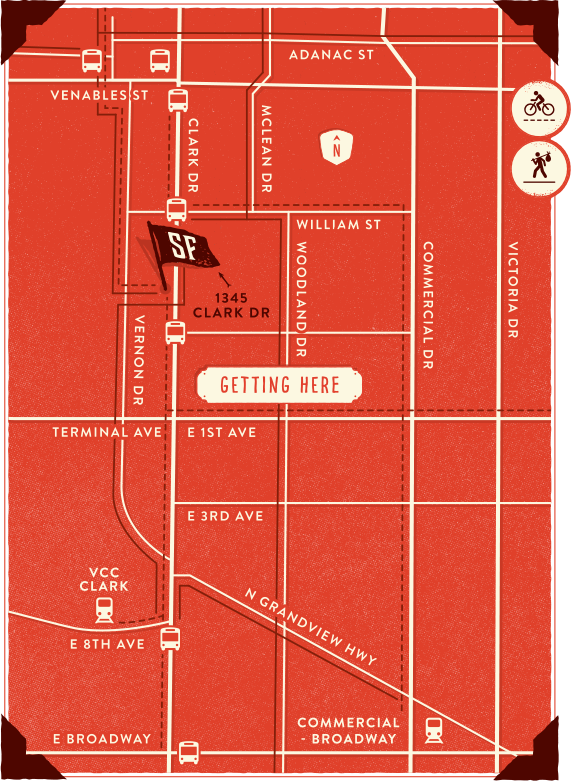 FIND STRANGE FELLOWS
Have a glass of beer, fill up your growler and pick up cans and bottles of beer at our brewery. Pick us up in store, or visit your favourite hangout listed below and get us on tap.


SF Brewery
Beers in Store
Beers on Tap
Copyright © Strange Fellows Brewing Company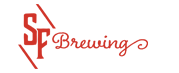 Copyright © Strange Fellows Brewing Company