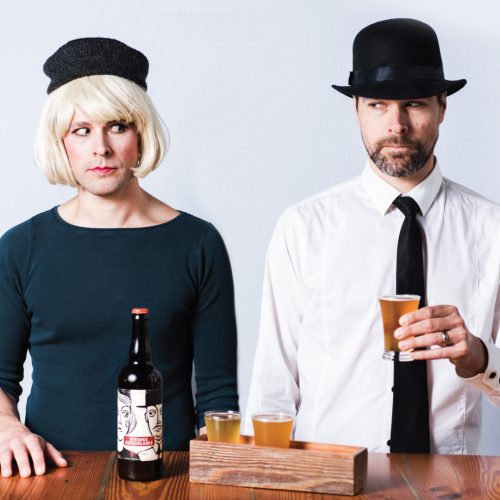 Strange Resemblance Launch Party
Join us on Friday, July 27th, for the rare opportunity to taste our entire family of bottle-conditioned Wild Saisons side-by-side.
Strange Resemblance is a favorite among our brewers who thought it would be fun to taste this year's newest member of the family alongside last years' vintage, as well as with their mother – Strange Times for Modern Fellows. These special flights will be available one night only, coinciding with this year's bottle release.
STRANGE TIMES (FOR MODERN FELLOWS) 2016
A collaboration with Modern Times Brewery, this Wild Saison was fermented with a unique multi-culture, is dry, complex and refreshing, and smacks of ripe pineapple, lemon and lychee.
STRANGE RESEMBLANCE 2017
Named for its uncanny likeness to its mama (Strange Times), this bright, golden beer is ripe with pineapple and lychee aromas and flavours, and has a crisp, dry finish.
STRANGE RESEMBLANCE 2018
The baby of the family asserts its heritage with its fruity and refreshing character. Cellaring with a secondary Brett culture adds to its complexity and brings out a hint of white grape.
---